EVERYTHING YOU NEED TO KNOW ABOUT SECURE SHARING
Safely share large files

with SmartLockr. Wherever you want, on any device, from any location

Sharing files (up to 5TB) with privacy-sensitive information has never been easier. Easily from Outlook (in the browser), Gmail and on your mobile phone.
This is why you need a secure solution for sharing large files (up to 5TB)
Accidentally sharing information with the wrong person is among the most common causes of data breaches. In fact, 66% of all data breaches can be traced back to human error.
For this reason, the safest way to send files is also the easiest. With SmartLockr anyone who can send an email can just as easily send and receive files (up to 5TB) securely, regardless of technical expertise. All it takes is a single click!
The benefits of sharing large files via email: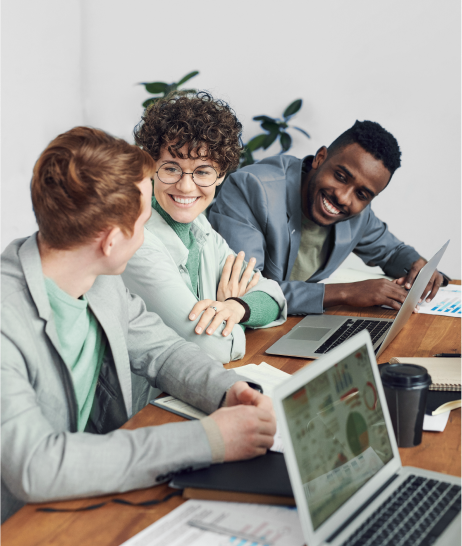 It's fast
You can send large files with literally one click. This not only saves a lot of time, but will also be a big plus for productivity.
Safety guaranteed
By sending your files encrypted, you ensure that no one has access except you and the person for whom the files are intended.
Efficiency comes first
You can send your files any time of the day, regardless of the time or location of the recipient.
Overview of your sent files
Securely sent files remain in your sent items. This way you can keep track of all your activities and you know what you have sent and to whom.
Stay in control
Did you send something wrong? Then you can easily block your sent file with SmartLockr. 
What is normally the maximum size when sending large files?
Outlook
Maximum of 10MB for free accounts and 25MB for paid accounts.


G Suite
Maximum of 25MB. For larger files it is recommended to use Google Drive.
Yahoo
Maximum of 25MB, which applies to both the email and the attachment.
This is what makes third party services for sharing your files insecure
You may have also used it yourself: a service with which you can exchange large files. Files up to 20G can be sent via the website, after which the recipient will receive an email with the files. Simple? Yes. Fast? Also. Safe? Not necessarily.
This is why:
There is no possibility to send files securely, with strong encryption such as zero-knowledge end-to-end encryption.
Files cannot be sent extra secured, through two-factor authentication.
No check on files before sending, so any incorrectly selected files would not be noticed.
Wrongly sent files can no longer be blocked afterwards.  
These three ways will help you share large files
You can share files in different ways. With SmartLockr you can do this quickly, easily and safely.
These are the three ways that you also want to use: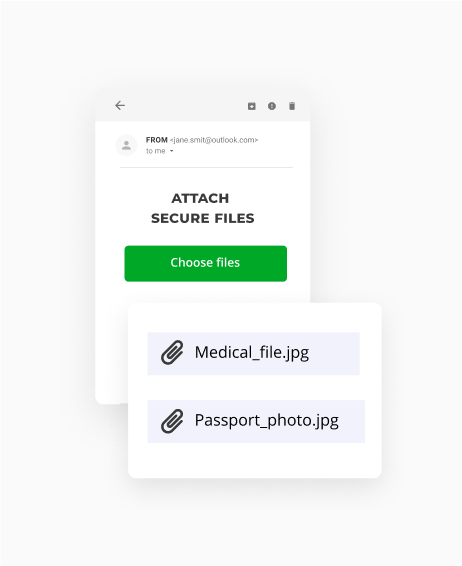 Option 1
Send files securely as an email attachment
(Large) files up to 5TB can be easily sent as attachments.
You add the files, SmartLockr sends them with the appropriate security.

The recipient opens your file within the secure SmartLockr environment. This way your data always remains safe.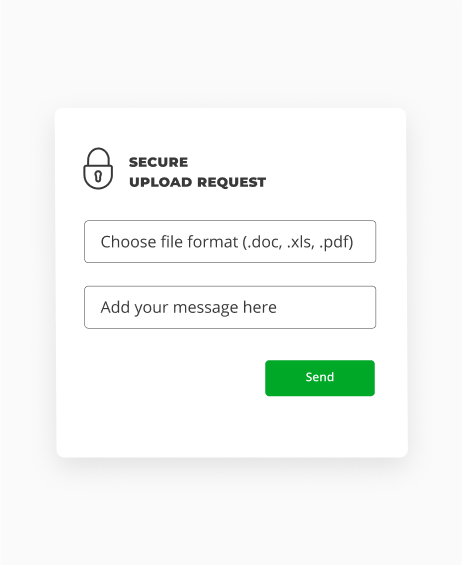 Option 2
Request the right files with an upload request
You can easily send an upload request via e-mail. The recipient only needs to upload the requested files.
You can specify in which format and maximum size the files should be.
Easily set up which person/department within your organization should receive the files.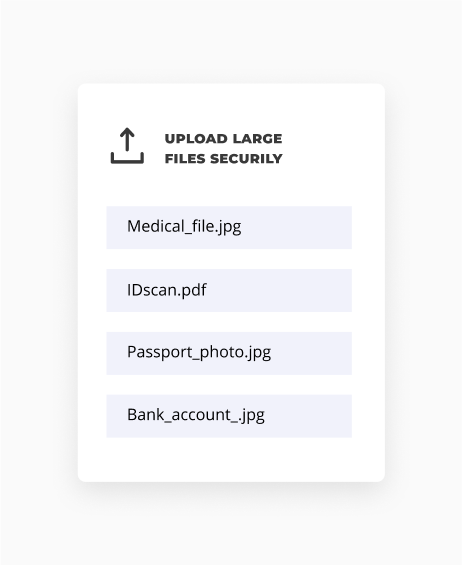 Option 3
Receive files on your website with an upload portal
Set up an upload portal on your website and ensure that files always arrive at the right place within the organization.
Apply your own corporate identity for the recognizability of your organization.
Employee email addresses no longer need to be shared. This is not only safe but also desirable for the privacy of your employees. 
This is how SmartLockr works to your advantage
With SmartLockr you choose one solution that solves different problems. Not only do you email safely, so that you comply with regulations: everyone within the team continues to work as they are used to. No changes, except that data is now sent really securely so that data leaks can be prevented. We make a difference with:
User-friendliness
Safe and simple working: that is what SmartLockr makes possible. Without complicated actions and disrupting the work processes. You email as you are used to, but securely. Our platform is intuitive: anyone can use it, regardless of technical knowledge. Opt for simplicity, work efficiently.
Increase awareness
Human error is the biggest cause of data breaches. Those who are just a little less sharp are more likely to make mistakes. You can prevent this by raising awareness among users. With notifications when emailing you can prevent information from being accidentally shared with third parties.
Compliancy to regulations
SmartLockr complies with the GDPR and is NTA 7516, NEN 7510-1:2017 and ISO 27001:2017 certified. Make it easy on yourself and take the right steps in your data security now, without it costing you time and effort.



Integrations within your existing work processes
Why learn new processes when you can also integrate within your existing one? Keep emailing as you are used to, but safely. We integrate with Outlook in the browser, Gmail and mobile phone. That way you never have to adjust your way of working!
You can arrange secure emailing today
Curious how? Book your time with one of our specialists and discover what your advantages are in a demo.