The
best security

is the one you don't see

Smartlockr neatly integrates the best security into your familiar email environment. You simply send and receive emails the way you're used to. We make it safe, without making it complicated.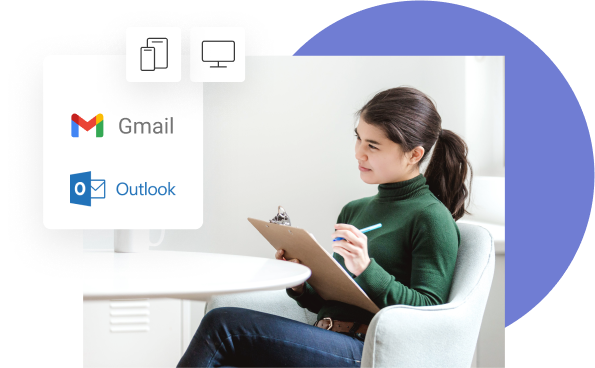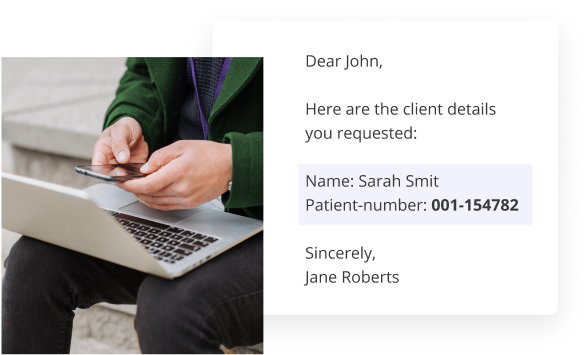 Easy integration within Outlook, Outlook in the browser, Gmail and mobile phone
Secure and clear storage of emails within, among others, your EPD, CRM, and DMS systems
Work as you are used to, but in compliance with regulations (GDPR, NTA 7516 and Wvggz)
Encrypted communication with all your relations
Integrated awareness that removes human error from your work process.
Establish new business models and partnerships faster
Save yourself time and money: secure mailing doesn't have to be complicated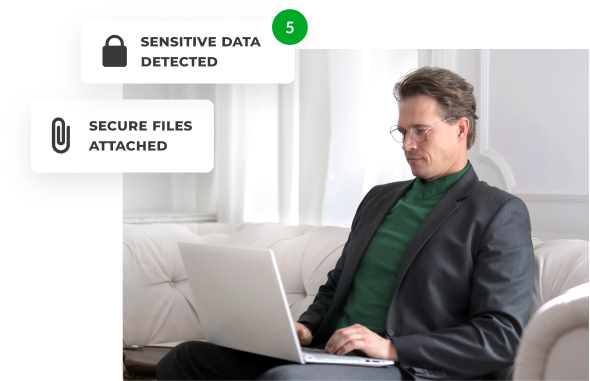 "Users were able to make it their own quickly. I have the feeling that people even started working without a user manual: they just came out of it!"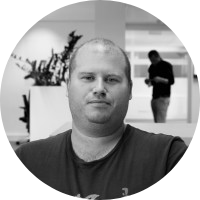 Smartlockr integrates with

devices
Desktop / Laptop
Email safely from your desktop / laptop.




Devices
Mobile Phone
Do you email a lot on the go? With Smartlockr you can easily do this safely on your mobile phone.

devices
Tablet
Email securely in between your appointments, with the convenience of a larger tablet screen.

EMAIL CLIENTS
Outlook 2013 and higher
Send and receive secure emails easily with the plugin.

EMAIL CLIENTS
Outlook Web Access
No plugin? No problem, because you can also email securely from your browser.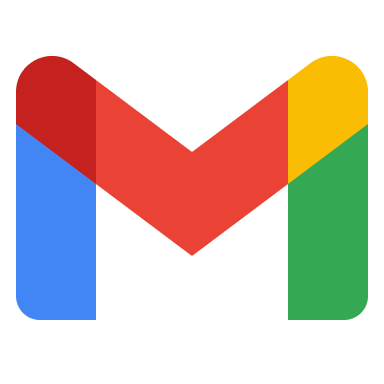 EMAIL CLIENTS
Gmail
Smartlockr is also easy to use in other email clients.



SYSTEMs
Systems like EPD, CRM & DMS-systems
Connect your secure emails to the systems you use every day. Keep an overview, keep everything together easily.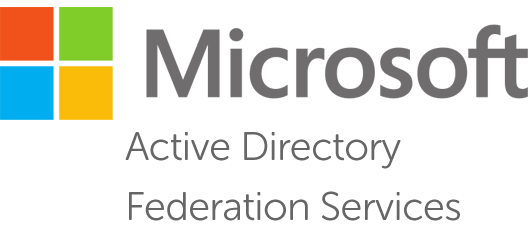 SYSTEMs
Microsoft ADFS


Make logging in easy by using your own Office 365 account.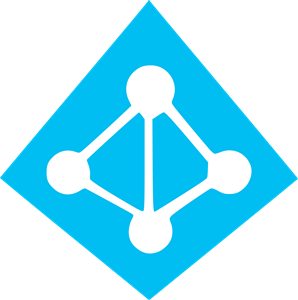 SYSTEMs
Azure Active Directory


Simply log in with your organisation's internal Active Directory domain.




SITUATION
A secure email solution was already used within Novadic-Kentron. Unfortunately, this solution didn't always work.
PROBLEM
As a healthcare organisation, the challenge was to find a solution that actually works in order to share sensitive, patient data.
SOLUTION
"I actually looked for a package that has everything on the green light," says Stefan.

SITUATION
For the municipality of Zeist, it was time to find an answer to the question: "Are there no better e-mail solutions on the market?
PROBLEM
The current solution did what it was supposed to do, but was not user-friendly. Every user, no matter how tech-savvy, should be able to work with it with ease.
SOLUTION
With SmartLockr, user-friendliness and secure communication come together: work processes within the municipality are simplified!

SITUATION
VKG handles the administration and claims processing for many insurers and lenders, working with hundreds of consultants; in practice that means a lot of e-mail traffic!
PROBLEM
Security of data is paramount at VKG. With so many consultants, there is a lot of communication via email, so that makes secure data emailing a priority.
SOLUTION
"SmartLockr allows us to securely send personal data via email."

SITUATION
As market leader in child care, Partou wants to focus all of its energy on providing good care. Protecting a child's data, although not a core staple of any daycare centre, was clearly an important issue.
PROBLEM
It wasn't just the prospect of monetary losses, but also the reputational damages and the need to provide children with adequate protection that led Partou to choose for secure emailing. Only problem, they were in the midst of a merger.
SOLUTION
Partou benefitted from a smooth onboarding process, aided by their personal Customer Success Manager. The fact everyone at Partou is positive about using SmartLockr doesn't hurt either.

SITUATION
Het Zand is a healthcare organization that was looking for a solution so people could communicate easily and securely.
PROBLEM
There was no solution for secure emailing. And then people started looking for "creative" solutions that didn't help with data security.
SOLUTION
"The most important thing was to find a solution, which eventually everyone can work with. We see that users can work with SmartLockr."
SITUATION
The Korian Group guarantees qualitative elderly care and currently has 50 locations within the Netherlands, a number that will significantly increase in the coming years.
PROBLEM
Korian has only recently added the Netherlands to their portfolio where secure emailing is not just a 'nice to have', but a legal requirement. So, where do you begin?
SOLUTION
"As a system administrator, I was able to experience the onboarding of SmartLockr first-hand. I have previously worked with other software solutions and the SmartLockr experience couldn't be more different: weekly updates by phone, and you think in solutions, not in problems."

SITUATION
Secure emailing is very important to Cedrah, but as a healthcare provider, the email solution was often dependent on other parties.
PROBLEM
At a certain point, sending data securely "required" the use of up to 5 different applications.
SOLUTION
"SmartLockr allowed us to get back in the driver's seat and bring the number of applications back to one."

SITUATION
Safety must be ensured at Wender, both in the shelter they provide for vulnerable people, and in protecting the privacy of their clients.
PROBLEM
Their current contract for secure emailing was ending, and their provider could not guarantee a new contract compliant with the NTA 7516. They needed another solution quickly.
SOLUTION
"With 600 employees, both secure and simple emailing is a must. SmartLockr not only met NTA 7516 conditions but was also easy to use and affordable."
Easily integrate with all your systems -
the possibilities are endless! This is how:


SMTP Relay Service
Secure emailing is made easy. This happens in the background. So you can continue to email as you are used to, anywhere and on any device.
Read more
What integrations can we enable for you?