Flexible pricing

for optimal data security

Choose the plan that fits your needs. Simply follow the steps below to discover how Smartlockr can protect your data on your terms, in a way that works for you.
Work in a user-friendly way
Outlook desktop app integration
Keep working with the Outlook plugin the way you are used to, but safely.
Email securely from Gmail, Outlook in the browser, mobile phone and tablet
Integrate effortlessly in Gmail, Outlook in the browser, and your mobile phone or tablet
Plug & Play
Easy to use by anyone, even with little technical knowledge
Exchange large files (max. 5TB) easily
With upload portals and requests you can send and receive large files, without using additional services
Secure upload request for receiving files
Send a request, receive your files safely and easily.
Multiple upload portals
Create multiple upload portals. This way, files always arrive directly at the right departments/persons.
Request specific file types
Indicate which files you wish to receive, so that you always receive the correct ones.
Use your own domain name for portals
For example: https://portal.yourcompany.com
Send emails from your own domain name
Use your own domain names for your portals so that customers and relations immediately recognize that messages come from you
Exclude domains
Not every email to certain email addresses or domains requires security. Exclude them for your convenience.
Recognition thanks to your own branding
Your own branding will ensure trust with your customers.
Response time support within 5 hours
Questions? Then we will answer these for you within 5 hours.
Download email conversations as PDF
Keep track of your communications
Error reporting
Send the status of SmartLockr to the support team at the touch of a button.
Increase awareness, prevent human errors
Notifications on sensitive content with a content policy
SmartLockr applies the right security, according to the wishes of your organization.
Checking recipients and attachments
Prevent information from getting to the wrong person. You can prevent this by checking before shipment.
Track & block sent emails
Track your emails easily. Did you still send something wrong? Then block e-mail, recipient(s) or attachment(s).
Create your own content policy
Apply the right security to the words and regular expressions that are important within your organization
Stay in control of your sent data
Sent emails will remain in your sent items folder. This way you stay in control over your sent data.
Logging by user and administrator
As an administrator, you have a log overview in the administrator portal. This way you can block emails, files and recipients for any user.
Clear administrator portal
Monitor all SmartLockr activities and assist where necessary.
Encryption with one-factor or two-factor authentication
Encrypt your messages so that only authorized recipients can access your messages.
Full encryption of files or entire email
Send your data encrypted with zero-knowledge end-to-end encryption. Without access to third parties; only you and the authenticated recipient(s) have access.
Encrypted TLS connection
Send your data via an encrypted connection
Easily connect all your programs to SmartLockr
Easy login with Single Sign-on (SSO)
Make authentication simple, with SSO-enabled Azure AD or ADFS
Sync with Azure Active Directory / Office 365
SMTP Relay Service
Integrate secure email in Gmail and your mobile phone. Enable secure communication anywhere, on any device.

Support
Find an answer to your question via our Help Center, email and/or telephone (depending on your plan).

Email and SMS
Unlimited email and SMS for one price.

Full onboarding
Cybersecurity is most effective when it's easy. With SmartLockr, you'll experience just how easy onboarding can be.

10 GB Secure Cloud storage per user
Data use requires a lot of data storage. We have that for you.

We went live the Saturday after the onboarding. I was ready at 07:30 in the morning and went out for coffee at 10:00, because no one had called yet!. [...] Users were able to make it their own quickly.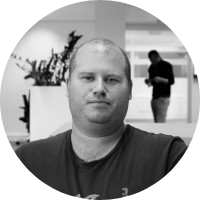 Frequently asked questions
What is included in the price?
That completely depends on the chosen plan. In all cases, you email completely safely from your email client, but you do have more options with the Platinum plan than with the Silver plan.
I would like to request more licenses, how do I do that?
If you want to purchase more licenses, it is best to contact our sales team. The best way to do this is by calling +31 (0) 20 244 03 50. Then one of our colleagues will discuss this with you and make it right.
How do I choose which package fits best?
Choosing a package depends on the needs of your organization.
Do you only want to email securely from Outlook? Then our Silver package offers a solution,
Do you want to set up the product according to the wishes of your organization, for example by implementing your own house style? Then the Gold and Platinum package are a better fit.
Are there discounts for non-profit organizations?
How many licenses do I need to purchase as a minimum?
The number of licenses you purchase is up to you, but we recommend that you purchase licenses for 100% of the organization. This way you minimize the risk of data leaks.