Preventing data breaches in healthcare can be user-friendly too
Secure communication from your mobile phone or tablet. Easily exchange medical data with a user-friendly solution that actually helps you to protect your data.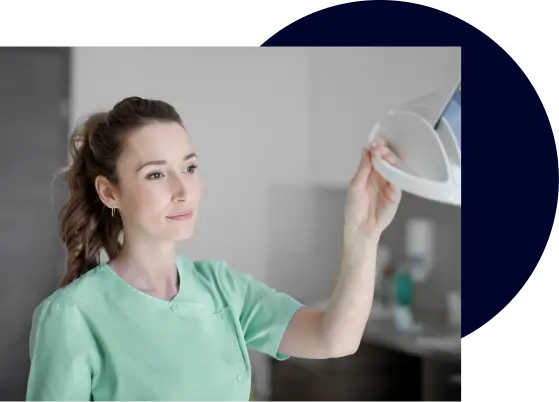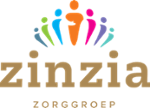 Why a healthcare organization needs email security
Without sound data security, it is only a matter of time for any healthcare organization before they are faced with a data breach. The wrong recipient, an incorrect attachment, or privacy-sensitive data in an unsecured email. All are data breaches, and all are likely to have happened to the average healthcare employee. And even if something can brushed off as a minor 'mistake', it's still a data breach.
Human error causes 74% of data breaches
Preventing data breaches without the right tools is next to impossible. Humans just aren't perfect and make mistakes, especially in such a fast-pace work life.
Data breaches have damaging consequences
Data breaches can lead to reputational damage, large fines, operational disruptions, financial losses, loss of customers and even have personal consequences.
Medical data is extra sensitive and subject to regulations
Medical data is subject to extra stringent privacy laws and regulations, such as the HIPAA and the NTA 7516. Protection of patient privacy is central to this.
Only 1 in 5 emails with privacy-sensitive information are secured
According to healthcare experts, only about 4 percent of all emails are secured. And that while 20 percent of all emails contain sensitive information that must be protected. This means that for healthcare, 4 out of 5 e-mails that should have been secured have gone out unsecured. An alarming number! But by looking at 2 key points, this can be greatly improved.
Find out how to make all your employees email more securely
Human-centered cybersecurity:
why focusing on people matters
Security is the foundation ...
User-friendliness is essential
It's essential to use a tool if you take securing privacy-sensitive emails seriously. But that tool is useless if it isn't easy to use for everyone in an organization.
Because who wants to fiddle with tools and settings when all you need to do is send an email? In healthcare, employees are busy enough and everyone works with different devices.
A program that is not user-friendly or does not even work on all devices means that healthcare providers will not use it at all. And the less they use it, the greater the risk of an - often costly - data breach.
Awareness leads to understanding
The second ingredient in a good email security strategy is creating awareness – why is security necessary? By making users aware of the security measures taken they will also understand the need for it.
Although involving users in sounds logical when you think about it, it is often overlooked. But if people know why security is needed, they are more likely to apply it.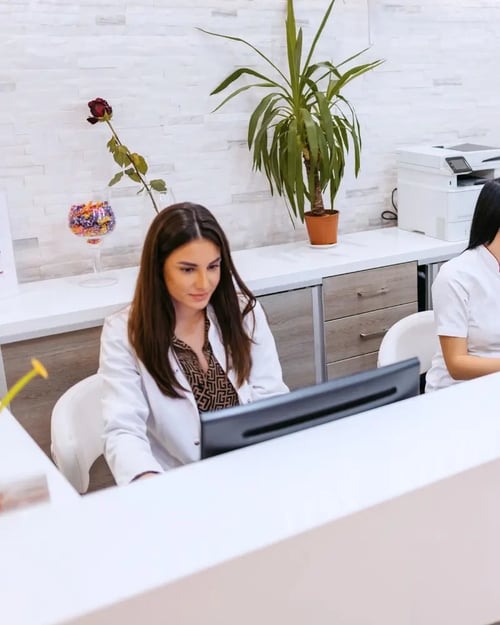 Cyber security with people first
With Smartlockr you opt for a central platform with which you arrange all data security in one go, for everyone. How?
Always secure emailing of medical data
One platform that works on all devices
User-friendly for all users, from IT to end users
Securely request files via your own secure upload portal
Can be integrated with all email software
Never uncertainty about the right form of security

"I think Smartlockr best suits the needs of any healthcare organization."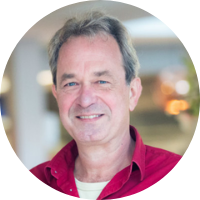 Best of both worlds: with or without plugin
With Smartlockr, everyone can mail securely because you decide how you want to do it in your organization
organization. Without or with a plug-in. Prefer a combination of both? That's possible too, you decide!


No plug-in: Invisible automatic security
You make it easy for everyone by opting for background security with SMTP. Here all emails are automatically provided with the correct security. The big advantage is that it works on all devices, regardless of the email provider and which software is running on it.
Tip 💡
Ideal for healthcare, where nursing staff, for example, are often on the road and have to send reports and updates with a tablet or mobile.
Plug-in: Visible security in Outlook
You can also opt for our handy Outlook plug-in. With that, users can be given the opportunity to adjust the security themselves. The advantage of this option is that users also receive friendly notifications if security is required, and there is also a check on the correctness of the recipients.
Both: your ideal combination
Are you unable to choose, or is working without a plug-in better suited for one group, while the other group benefits more from the plug-in? Then combine both forms! You decide which form of email security is suitable for which user. Ideal for a healthcare organization where there are people working both in the office and out of the office.
One platform that works on all devices
Smartlockr works on all devices of all brands. This avoids people having to change devices every time. This is especially practical in healthcare with many caregivers who are on the move all day.

With Smartlockr, you save them from having to use a separate app - which they may not update properly - or from which they may forget the login information. Convenient, because it also saves the hassle of resetting passwords or accounts.

By choosing one platform that works everywhere, it will also feel familiar to users. They know which platform to use wherever, whenever and however they do their work.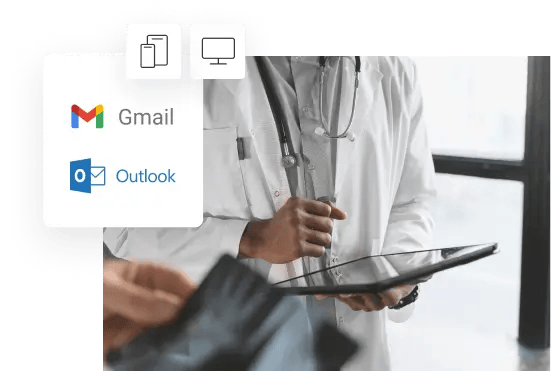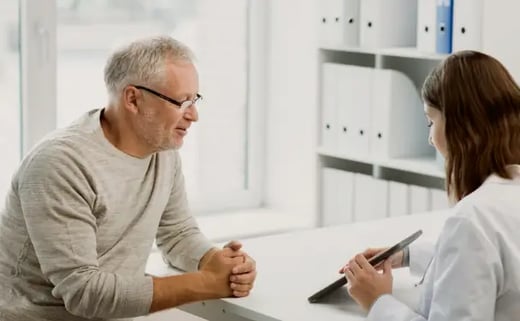 User-friendly for all users
That something has to be user-friendly won't come as a surprise. But you're not there yet with just a user-friendly platform for your healthcare workers. There is still a very large group of users who are often forgotten. Which group? The patients and clients of course! That is why Smartlockr is made in such a way that they also find it easy to use.
Secure file sharing and retrieval
Exchanging files is the order of the day in healthcare. This often also means that you have to request files from patients and clients. It's very easy with your own secure upload portal from Smartlockr. You can even indicate what type of file you want and what the maximum size may be.
The recipient receives a clear email with precise instructions on how to share the file. They don't have to worry about security themselves. Once they have added their files and added an optional personal message, Smartlockr sends the message with the best security to the recipient. It doesn't get any easier!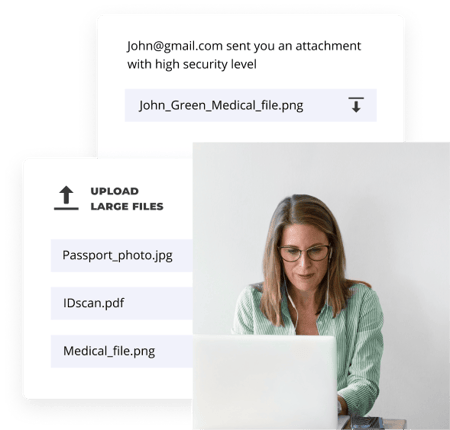 "With Smartlockr, awareness is built into the plug-in. And as an extra, you also have the option to withdraw an email, even after sending."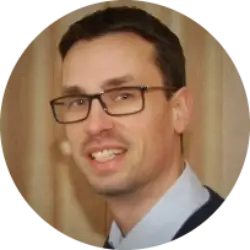 SITUATION
Novadic-Kentron was already using a secure e-mail solution. But as it turned out this solution was not successful, as it worked less often than imagined.
PROBLEM
As a healthcare organization, the challenge was to find a solution that really works, and also complies with NTA 7516.
SOLUTION
"I actually looked for a package that has everything on the green light," says Stefan. NTA 7516, something you have to comply with.

SITUATION
Het Zand is a healthcare organization that was looking for a solution in which people could communicate with each other easily and safely.
PROBLEM
There was no solution for secure e-mailing. And then people start looking for "creative" solutions that don't help with your data security.
SOLUTION
"The most important thing was to find a solution that everyone can eventually work with. We see that users can work with SmartLockr."

SITUATION
As market leader in child care, Partou wants to focus all of its energy on providing good care. Protecting a child's data, although not a core staple of any daycare centre, was clearly an important issue.
PROBLEM
It wasn't just the prospect of monetary losses, but also the reputational damages and the need to provide children with adequate protection that led Partou to choose for secure emailing. Only problem, they were in the midst of a merger.
SOLUTION
Partou benefitted from a smooth onboarding process, aided by their personal Customer Success Manager. The fact everyone at Partou is positive about using SmartLockr doesn't hurt either.

SITUATION
Secure emailing is very important to Cedrah, but as a healthcare provider, the email solution was often dependent on other parties.
PROBLEM
At a certain point, sending data securely "required" the use of up to 5 different applications.
SOLUTION
Partou benefitted from a smooth onboarding process, aided by their personal Customer Success Manager. The fact everyone at Partou is positive about using SmartLockr doesn't hurt either.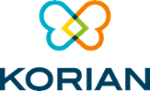 SITUATION
The Korian Group guarantees qualitative elderly care and currently has 50 locations within the Netherlands, a number that will significantly increase in the coming years.
PROBLEM
Korian has only recently added the Netherlands to their portfolio where secure emailing is not just a 'nice to have', but a legal requirement. So, where do you begin?
SOLUTION
"As a system administrator, I was able to experience the onboarding of SmartLockr first-hand. I have previously worked with other software solutions and the SmartLockr experience couldn't be more different: weekly updates by phone, and you think in solutions, not in problems."

SITUATION
Safety must be ensured at Wender, both in the shelter they provide for vulnerable people, and in protecting the privacy of their clients.
PROBLEM
Their current contract for secure emailing was ending, and their provider could not guarantee a new contract compliant with the NTA 7516. They needed another solution quickly.
SOLUTION
"With 600 employees, both secure and simple emailing is a must. SmartLockr not only met NTA 7516 conditions but was also easy to use and affordable."
Comply with all laws, regulations and obligations, now and in the future

Navigating the complex landscape of privacy and data security regulations as a healthcare provider can be a daunting task. Fortunately, Smartlockr also takes care of this.
We are on top of the laws, rules, recommendations, and obligations and make adjustments as quickly as possible. Not only do we do this now, we will continue to do so. So you are not buying a product for which you have to buy updates every year, you are always assured of the latest version of Smartlockr during the duration of your contract. So you're never lagging behind, but at the forefront when it comes to data security.
Free screening and advice
Do you want a free screening of the current situation in your organization? Book a consultation and one of our specialist advisors will discuss the data security of your organization with you and, where necessary, provide recommendations to improve it. You will also get an insight into how Smartlockr works, so that you can see for yourself how we make a difference for healthcare institutions.

CHECKLIST
Do you know what to look for when choosing a secure email solution?
Download our whitepaper for a step-by-step plan to help you make a choice. Learn what to look for when choosing a solution, and most importantly, choose the right solution that meets the needs of your organization.


Download here your copy