How Zeist municipality simplified secure emailing by switching to SmartLockr
---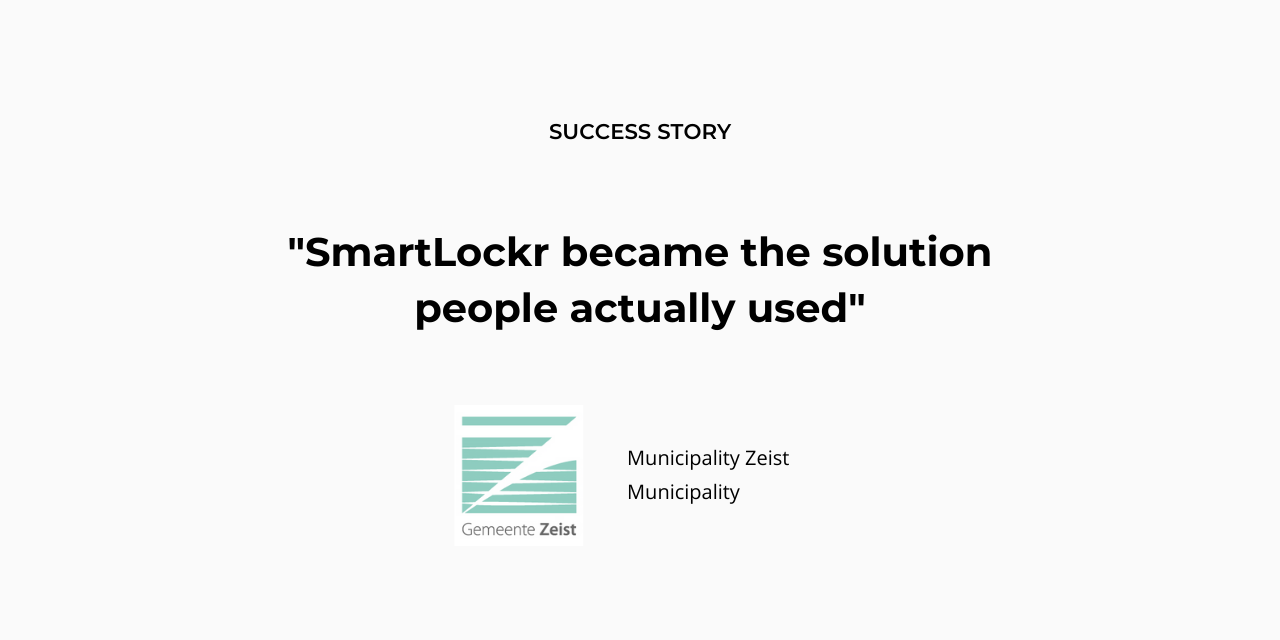 Easy and safe emailing is essential for anyone working at a municipality. The municipality of Zeist, located in the heart of the Netherlands, recently started looking for an email solution its employees would find easy to use.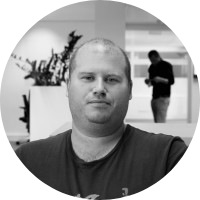 We sat down with Stanley, ICT director and Security Officer at Zeist Municipality, and first talked about their previous email solution: "The old solution didn't take up much of my time, in part because hardly anyone was using it. This felt uneasy: data breaches make headlines almost every day, so the more you can do to prevent any, the better."
Out to find something better
"As the contract with our previous email provider drew to a close, we took it upon ourselves to scour the market for something better. So we did!
The thing with our previous provider was that, although it offered ample safety and protection, it did so at the cost of user friendliness. This resulted in many employees complaining about having to click too many buttons to complete even the simplest tasks. That's why we invited 3 other providers to see how they'd compare."

The need for an easier to use solution quickly became apparent.

As Stanley puts it: "We invited three other providers. SmartLockr in fact was recommended to us by a CISO from another municipality. Our primary consideration was safety, but not without foregoing user friendliness. To help us out we added three people to our test group: someone who regularly used our current email solution, someone who had issues with its user friendliness and someone who barely knew how to work with it."
Easy wins the race
After comparing three providers SmartLockr ended up on top: "SmartLockr is much easier, clearer and doesn't ask the end user to do anything tedious or complicated when sending emails securely. Our previous solution was a bit old fashioned, prompting people with many options, checkboxes and whatnot. SmartLockr takes out all the unnecessary interactions. Additionally, we like how easy it is to set up two-factor authentication: a password is sent out automatically, whereas we used to rely on phone calls and WhatsApp to do that, which was very inconvenient.


"SmartLockr really is very easy: the less clicks are required, the more content employees will be."

Of course changing an email solution can be perceived as risky, especially if it changes the way your employees work, but "most employees have embraced the new way of sending emails securely," according to Stanley.
"SmartLockr was easy to get used to"
After a smooth onboarding process, people started using SmartLockr: "No one had any trouble getting used to it. I think more than half the employees didn't even bother reading the user manual. Those who did read it managed to use SmartLockr as well, without the need for any additional explanation or instruction.

At Zeist Municipalilty, we opted for a partial onboarding, focused on the functionalities that were already in place. In our case this was simply sending and receiving emails securely. The entire process was very easy. We went live at 7:30 in the morning. At 10:00 I went for coffee, because there hadn't been anyone who needed my help."
The added benefit of NTA 7516 compliancy
Apart from preventing data breaches with a user friendly solution, Zeist also benefitted from being NTA 7516 compliant, something that is required for municipalities in the Netherlands.

"We caught two birds with one stone with SmartLockr, as we also became compliant with NTA 7516. We didn't have much experience with it, but what I'd read was a lot and complicated. SmartLockr made it a lot easier to adapt to ever changing rules and regulations!

The more people and organisations become NTA 7516 compliant, the more people will start using it. My advice to anyone would therefore be to choose an email solution that accounts for NTA 7516. Not just because (sooner or later) you'll have to, but because it makes life a whole lot easier for you and your colleagues."



"I'm very happy with the product, which is why we chose SmartLockr."