This is what you can expect from a partnership with SmartLockr
How important is service after purchase? As a customer, you are central at SmartLockr. We listen to your needs, provide fantastic support and make you feel at ease. Find out in this whitepaper: "The 8 things you can expect from a partnership with SmartLockr".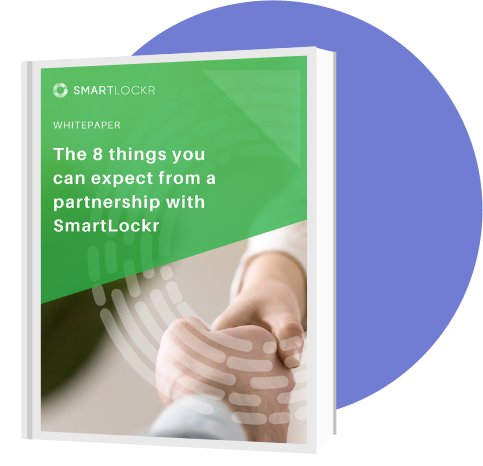 You are about to opt for an email solution. What do you pay attention to?
We understand that making a choice can be difficult. Especially when there is a lot to choose from. That is why we like to think along with you. Because in addition to effectively preventing data leaks, the service goes much further after purchasing a solution. After all, there is a team behind a good product. We believe that this team should always help you: this even starts before you choose a solution. And after that? We believe that you should be able to use the chosen solution with complete satisfaction.
With SmartLockr, not only you have the perfect solution, but also a team that is always willing to help you and make you feel at ease. In this whitepaper, you can find out what this means for you. Discover:
How important a smooth onboarding process is
What it means to you when a supplier listens to your needs
How the different circles within SmartLockr can help you where necessary
You will discover what you can expect from SmartLockr as a customer. Because we believe that the customer experience is now more important than ever. Customer support doesn't stop with the purchase of our solution, we like going a step further.
Fill out the form to download your copy of the whitepaper